Goldbrand Custom trailers
WHY? Well WHY not?
Hi my name is Tony Guldbrand and I live in Sweden and are currently riding a 1999 GL 1500 Goldwing. I get the question WHY in regard to my trailer, Why have a trailer behind the bike?
Well the idea for the camper was born back in 1991 when I was in Snyder TX, USA. I bought my first Goldwing in Lubbok TX. a maroon GL 1100 1980. I had only race bikes until then, but when my wife and I was going to FL on a motorcycle the Honda CB 900 was NOT an option. I soon found out after buing the Goldwing, that the packing space on the bike was NOT only for me, the wife found out real soon that she could pack A LOT OF THINGS L, so we needed more packing space. Due to our job back then in Yachting the trailer had to wait but the idea was born.
Oct 1998 I bought my 1999 GL 1500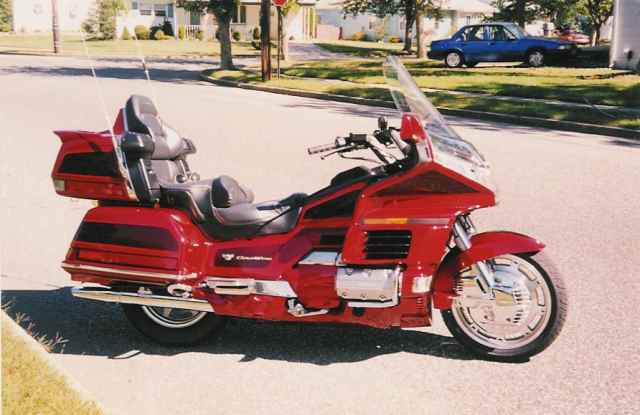 (Around the block "brand new")
I did some riding in the US during 1999. I bought a few extras and built "my" Goldwing.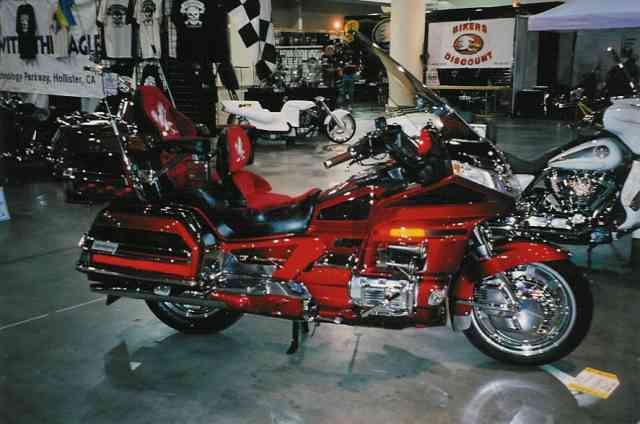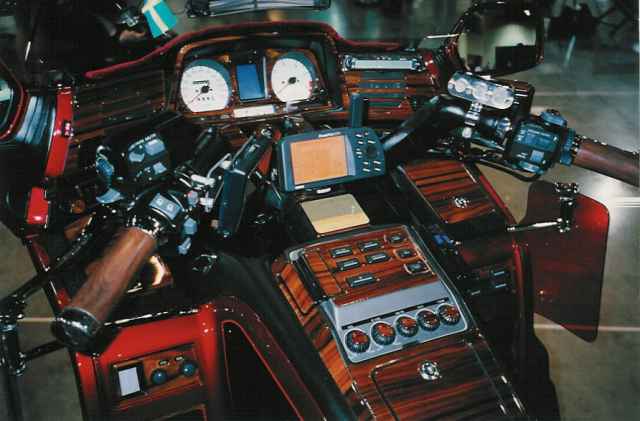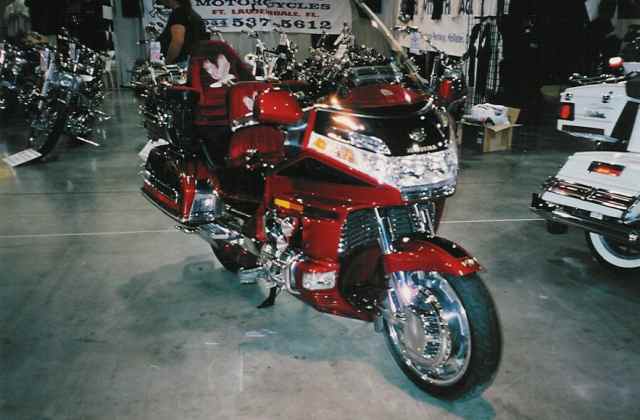 In 2000 I moved back to Sweden. I was a member in GWRRA in the US but never went to a "Wing Ding" meeting. In Sweden we have GWEF "Goldwing European Federation" that consist of 16 different countries. This means that there is a Goldwing meeting every Thursday-Sunday somewhere within easy reach for 16 weeks.
This is how my idea for a camper was born. I had acquired a sweet tooth for ease and luxury in the yachting world, and as an captain, engineer I put my experience and skill to work. In 2000 I started my own company YACHTCARE where I repair boats.
We who ride Goldwings are riding one of the most comfortable, luxuries, expensive LONGE RANGE cruising bikes in the world. WHY should we not be able to live as comfortable as we ride, when we finally stop for the night? I have done my fare share of camping with a tent, and it is awesome to be that close to the nature, but when it is cold, dark, windy and raining, then I really don't enjoy it that much.
There are plenty of tents and canvas campers out there with different designs and price tags.
I didn't really find something that appealed to my needs. I wanted to be able to do my trip, and when back home forget about erecting the camper or tent again to let it dry out so it wouldn't rot and start to smell bad. I wanted insulated hard walls against heat and cold, I wanted a REAL bed, a comfortable mattress that I could rest after 12 hrs in the seat. I wanted to be able to enjoy the whole day riding, not starting to look for a campground hours before sunset, just so I could to set up the tent in daylight. To set up a tent in the dark with a flashlight does work, but it is not that much fun. I found that our wallets bailed us out and more than once, if we were out on a trip and needed to stop for the night. We often took a hotel instead of the hassle with the tent, just to get a few hrs of sleep. That got to expensive over time.
I wanted a camper that was ready in 2 minutes or less, preferably with the click of a button.
It was now time to build our own camper, we had some materiel, the space, the knowledge, but the time was short before our vacation, I had special ordered a wheel axle a few years before, but due to "income" work the project was put on ice back then.
I had NEVER towed a trailer behind a bike before. I didn't even have a tow hitch but I had plenty of Goldwing friends, that insured me that it was no problem to ride with a trailer. So we got started. I knew the laws and regulations but where do you start? What would our total weight be? Would the wind be a problem? I had NO idea..! I installed the hitch and now we where on our way.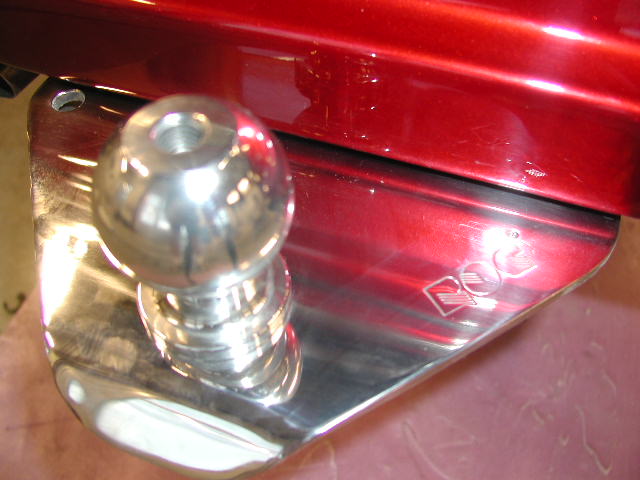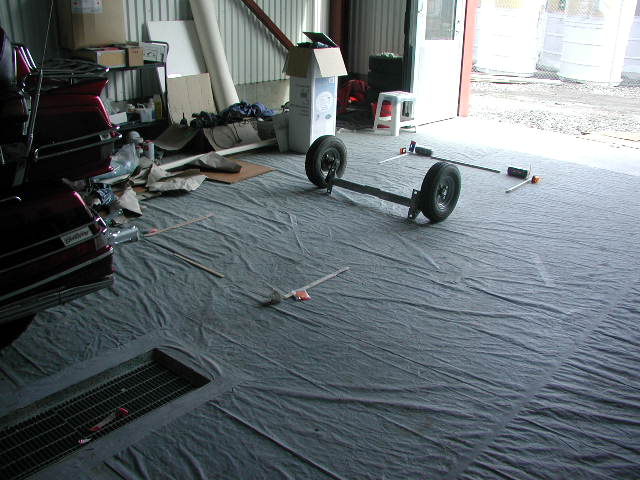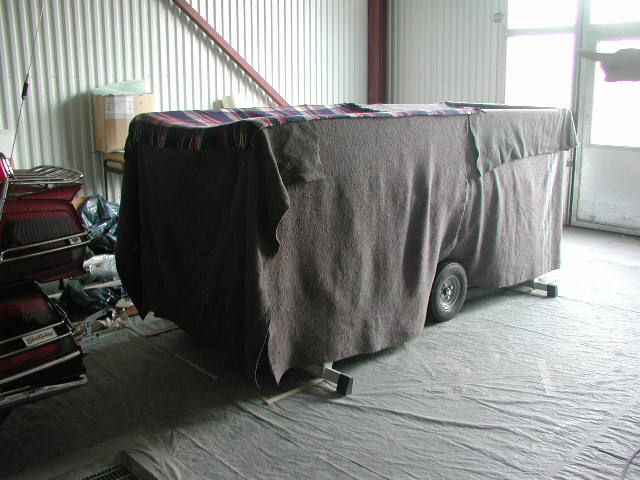 We started to lay the pieces we had on the floor, lights, axle etc, trying to get a feel for the size that we wanted.
I had a picture in my head of the finished product, but we were a few days away from that. When we put up ladders and covered them with blankets so that we could grasp the size of the project. WOW.... THAT is big. I thought of making it 3 times as low, making it expand 3 times, but it didn't look right. I wanted it look like a full size camper, just scaled down. I saw a 8m "full size" trailer on the market and pretty much just halved all the measurements and made it expand just once. Time was short so we setteled for the easiest cheapest way to build. We chose Plywood, just in case it didn't work and the whole idea had to be scrapped.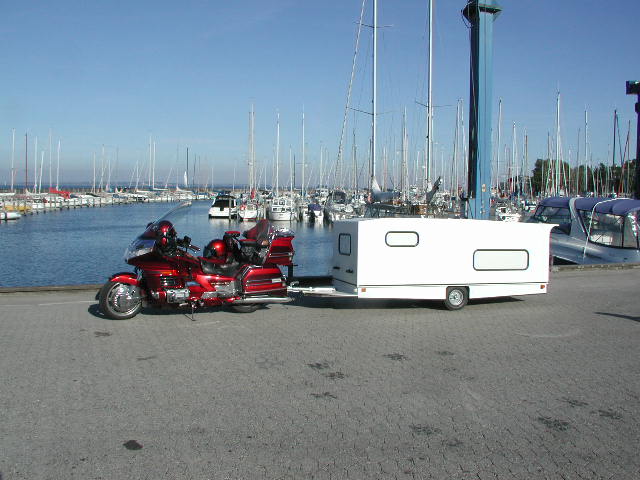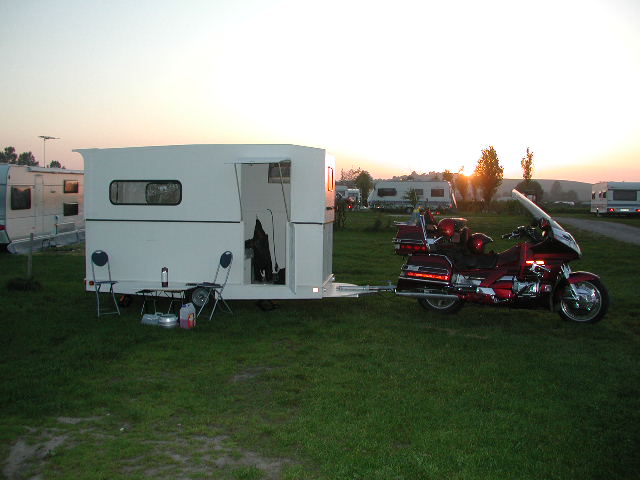 We then built prototype #1 in 15 days. It was simply a plywood box that expanded, the idea worked GREAT. The camper well exceeding our expectations.
We traveled for a season or so with our plywood "coffin" or "ice-cream stand" as people have called it. We have probably heard them all. We have been declared anything from saints to idiots. Well I guess we can't please everybody, but it worked so well for us.
We then sacrificed it to built prototype #2, using light weight materials and making it more streamline. The response over prototype #2 has been unreal, it leaves no one untouched.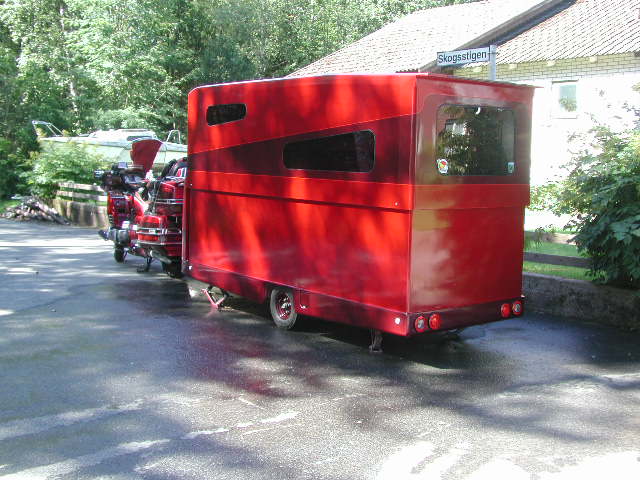 I get lots of questions about the inside and even though it is not ready, I will reluctantly post some pictures.
A LOT OF PEOPLE do not understand the meaning of a prototype. Well let me just say this "NO EFFORT HAS BEEN MADE TO GET A NICE INTERIOR YET" we simply just built a half decent looking camper on the outside, we had NO time to get to the inside. The interior WILL be in the end, the best I can ever build, luxury and cozy with a lot of unique smart space saving solutions. Exclusive and top of the line materials will be used in the "finished" product.
So here comes a few pictures of this "PROTOTYPES" interior.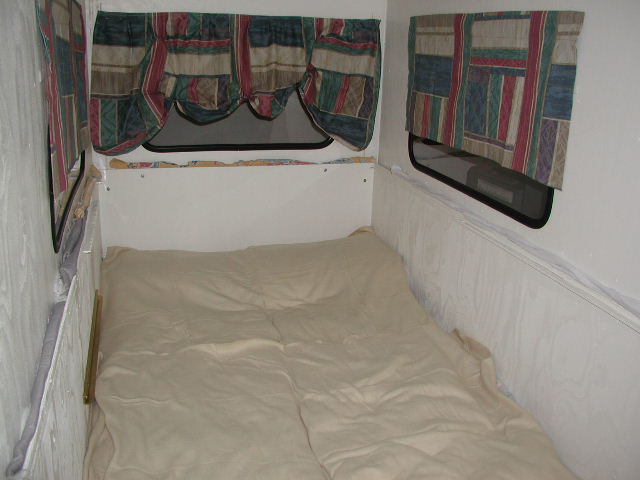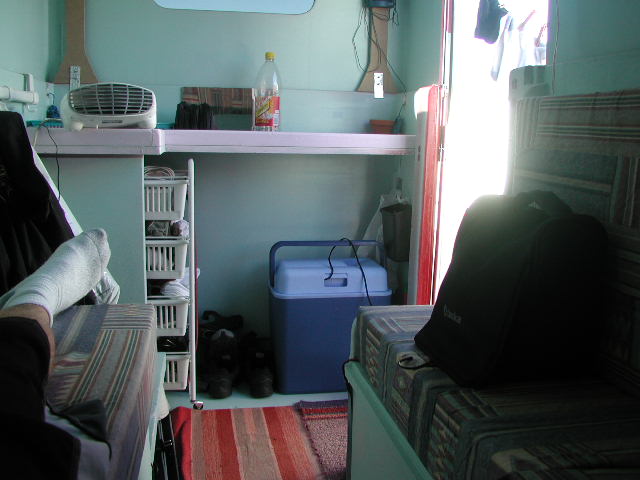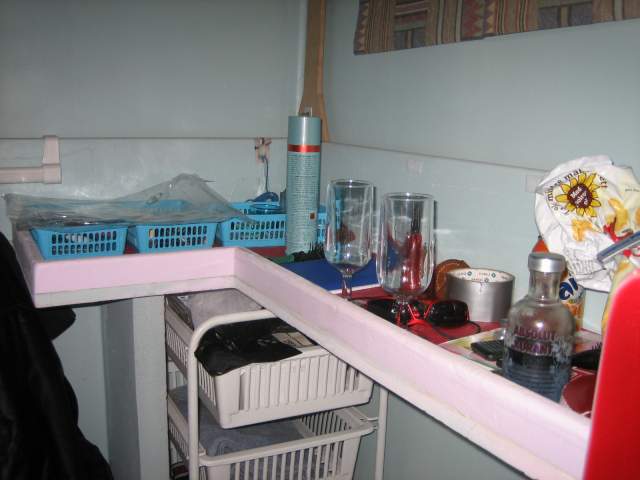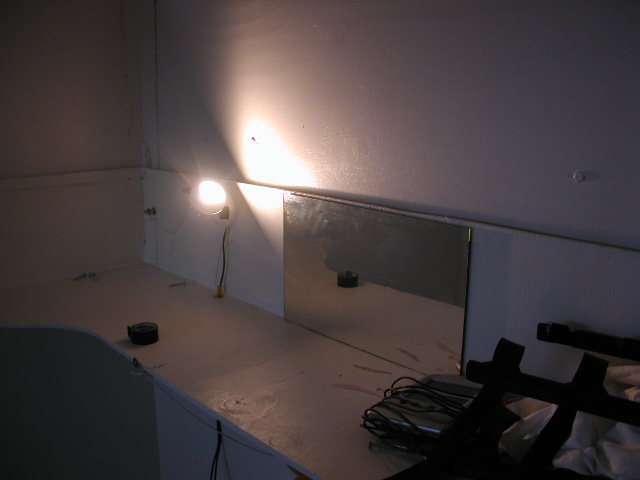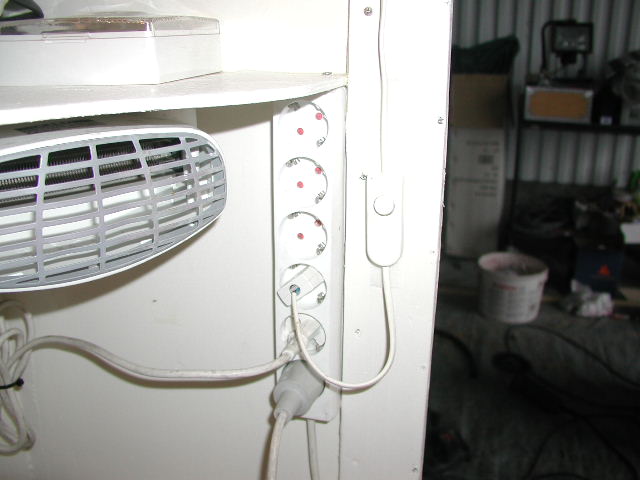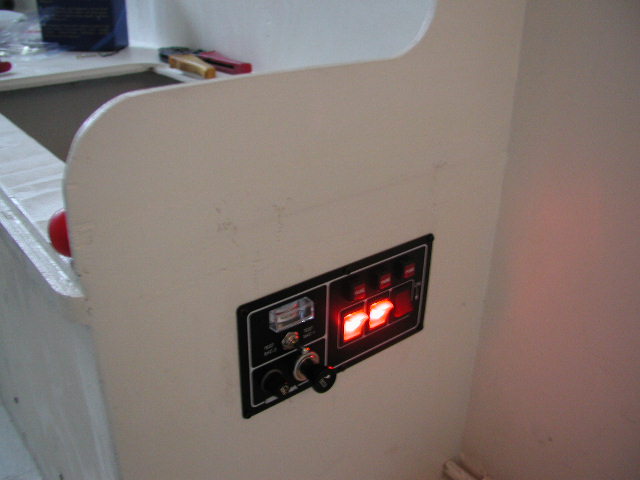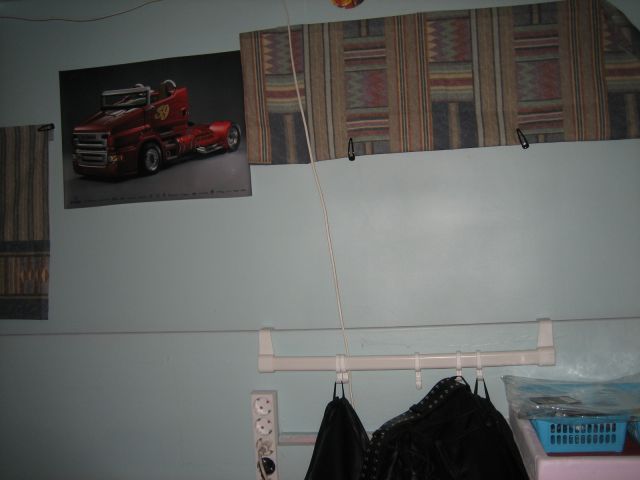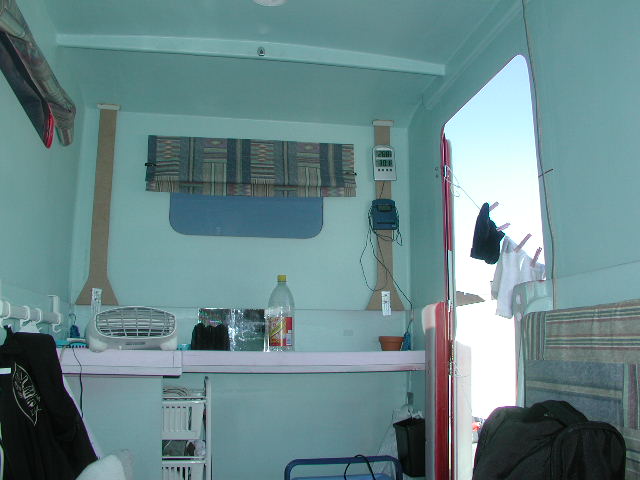 We can build a simple or extremely luxurious interior. I will soon post pictures of interrior ideas for the finished product.
Tony Guldbrand Phone + 46 - 70 - 545 66 24 info@goldbrand.info
Tony Guldbrand
Copyright
©

2008 GOLDBRAND. exlusive rights.
Updated: 17 March 2010 .